Xuyu Qian, current postdoctoral fellow in Walsh Lab has received The Helen Hay Whitney Foundation fellowship!
With the goal of increasing the number of imaginative, well trained and dedicated medical scientist, the Foundation grants financial support of sufficient duration to help further the careers of young men and women engaged in biological or medical research. Congrats Xuyu! November 2020


Ellen DeGennaro, a PhD graduate student in the Walsh lab was awarded the Suprina and Panos Eurnekian Biotechnology Fellowship from MIT. She also received the Simmons Award at the Harvard Center for Biological Imaging for the 3rd year running! Way to go!
Congrats Ellen! September 2020


Xuyu Qian, current postdoctoral fellow in Walsh Lab was awarded the 2020 Brain Diseases Prize from UZH Foundation!
The brain diseases fund are used by the UZH Foundation for annual recognition prizes for young scientists. Every year 10,00 to 20,000 francs are awarded for particularly remarkable reasearch achievements during the doctoral studies in the field of brain diseases. Congrats Xuyu! June 2020
Congratulations to Michael Miller and his Walsh and Lee lab co-authors! Their paper "Increased Somatic Mutations in Alzheimer's Disease Neurons Illuminate Cascade of Events in Cellular Pathogenesis" has received the Terry Award for the Best Paper on Neurodegenerative Diseases. June 2020
Ellen DeGennaro's "Brains and Brawn: Building a Neuronal Network" is a winner of The Koch Institute Image Awards, recognizing extraordinary visuals produced by biomedical research at MIT, or (in this case) by MIT graduate students.
Congratulations Ellen! March 2020

Christopher A. Walsh receives the
University of Chicago Medical & Biological Sciences Alumni Award 2020. The Distinguished Alumni Award recognizes the contributions alumni have made to the fields of medicine and science. April 2020
Shyam Akula, current MD/PhD student in the lab, awarded 2020 Paul and Daisy Soros Fellowship!

The Paul and Daisy Soros Fellowship for New Americans supports outstanding immigrants and children of immigrants pursuing a graduate education in the US. This year's 30 fellows were selected from over 2,000 applicants across the country. Congratulations Shyam! April 2020
Rachel Rodin, MD, PhD matched at the Brigham and Women's Hospital/Massachusetts General Hospital Combined Residency Program. Congratulations! March 2020


Annapurna Poduri, MD, MPH of the Epilepsy Genetics Program, Poduri Lab, and Brain Development and Genetics Clinic at Boston Children's Hospital, and previous Walsh Lab fellow, was selected as an honoree of the Harvard Club of Boston's 2020 Boston's Most Influential Women! February 2020


Alissa D'Gama, MD, PhD matched at the Harvard Neonatal-Perinatal Medicine Fellowship Training Program. Congratulations! December 2019


Ellen DeGennaro's "Cerebellar Checkers" is a Harvard Brain Science Initiative 2019 Beauty of the Brain Image Contest winner! See also the colorful submissions of research assistants, Lariza Rento and Katherine Morillo. Congratulations to all! December 2019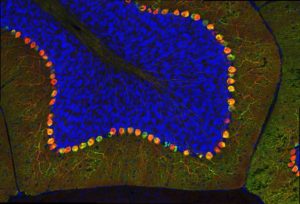 Gilad Evrony, MD, PhD, former Walsh Lab graduate, receives NIH Director's Early Independence Award. Congratulations! Oct 2019


Xiaochang Zhang, PhD, former Walsh Lab fellow, receives NIH Director's New Innovator Award. Congratulations! Oct 2019


Mike Lodato, PhD appointed to the Allen Institute's Next Generation Leadership Council!
The Next Generation Leaders Program at the Allen Institute for Brain Science aims to formally recognize the importance of fresh and creative contributions to neuroscience from early-stage researchers. Mike will serve a three-year term as a Next Generation Leader, taking part in Advisory Council Meetings at the Allen Institute in Seattle. He is incredibly honored to receive this opportunity as he culminates a fantastic postdoctoral fellowship here at the Walsh lab to embark on a new journey as the head of his own lab at the University of Massachusetts Medical School in Worcester, MA! Aug 2019


Dr. Saumya Shekhar Jamuar appointed Head of Genomic Medicine Centre at SingHealth Duke−NUS Academic Medical Centre, Singapore. Congratulations! May 2019



Kelly Girskis, PhD successfully defended her thesis, titled: "What Makes Us Human?: Evolution of the Human Genome, Species-Specific Gene Regulation, and the Development of the Human Cerebral Cortex." in the Harvard University Program in Neuroscience. Congratulations! April 2019



FEATURED VIDEOS
Somatic Mosaicism in the Human Brain ASHG 2019 Interview with BioTechniques
Mind Brain Behavior Symposium: Christopher Walsh Zuckerman Institute
What advice do you have for young scientists? The Paul G. Allen Frontiers Group
Christopher Walsh | 2017 Allen Frontiers Symposium
2016 Allen Frontiers Symposium | Christopher Walsh


Christopher A. Walsh receives the The Mary and Joseph Pignolo L
ecturship Award
Institute on Aging Visiting Scholar Series, University of Pennsylvania, December 2018
Mike Lodato recognized with Cajal Club Award
Society for Neuroscience, San Diego, CA, November 2018

Postdoctoral fellow Mike Lodato was awarded the Kreig Cortical Explorer award by Cajal Club President Arturo Alvarez-Buylla. The leadership of the Cajal Club recognizes an outstanding neuroscientist studying the cerebral cortex and selected Mike as this year's winner for his work furthering our understanding of somatic mutations in the human brain. Mike feels extremely honored to receive this award from such a distinguished group, and is very thankful for the support from his family of his science, for the incredible group of collaborators he has had the fortune to work with while a member of the Walsh lab, and the fantastic mentorship and opportunities he continues to receive from his advisor Christopher Walsh.
Dr. Timothy Yu, Walsh Lab alumni, in the news!
A tailormade drug developed in record time may save girl from fatal brain disease
Saving Mila: How a tailor-made therapy, developed in a flash, may have halted a young girl's rare disease
Science and STAT October 2018
Visit TheYu Lab


Genes, Cognition, and Human Brain Evolution
(video)
Harvard Museum of Natural History, Evolution Matters Lecture Series, October 2018
Gene active before birth regulates brain folding, speech motor development

Vector, Boston Children's Hospital, August 2018
Gene mutation in children with microcephaly reveals an essential ingredient for brain development

Vector, Boston Children's Hospital, August 2018
Every Cell in Your Body Has the Same DNA. Except It Doesn't.
New York Times, May 2018


The Neurogenesis of Thought
Cell, May 2018


Cerebral Cortex: An Expanding Role
Nature Reviews Neuroscience, May 2018


Christopher A. Walsh Elected to the National Academy of Sciences
National Academy of Sciences, May 2018


Christopher A. Walsh, 2018 AAAS Fellow: Medical Sciences, Clinical Medicine, and Public Health
American Academy of Arts and Sciences, April 2018


Christopher A. Walsh Named One of Four HMS Scholars Elected to American Academy of Arts and Sciences
Harvard Medical School, April 2018


Ferrets Could be an Ideal Model for Studying Microcephaly, Study Says
ALN Magazine, April 2018


Mutant Ferrets Offer Clues to Human Brain Size
Medical Xpress, April 2018


Somatic Mutations in Neurons Increase Across the Lifespan, Increasing Risk for Neurodegenerative Disease
Neurology Today, March 2018


Alissa D'Gama, MD, PhD, matched at Boston Children's Hospital, for her pediatrics residency. Congratulations! March 2018


Allen Chen, MD, PhD, matched at New York-Presbyterian/Weill Cornell for his internal medicine research residency. Congratulations! March 2018


Michael Coulter, MD, PhD, was accepted to be a post-doctoral fellow in the Loren Frank lab at the UCSF Center for Integrative Neuroscience in San Fransisco, CA. Congratulations! March 2018



Rachel Rodin, PhD
, successfully defended her thesis, titled: "The Human Brain as a Mosaic: Somatic Mutation in Autism Spectrum Disorder, Aging, and Neurodegeneration", in the HMS Program in Neuroscience. Congratulations! March 2018
Former Walsh Lab high school intern, Ella Feiner, chosen as one of 40 finalists nationwide in Regeneron Science Talent Search
Society for Science, January 2018


Somatic Mutations Accumulate in Ageing and Diseased Neurons
Nature Reviews Neurology, December 2017


Brain Cells Develop More Mutations as we Age
Reuters Health, December 2017


Introducing the Genosenium
Harvard Medical School News, December 2017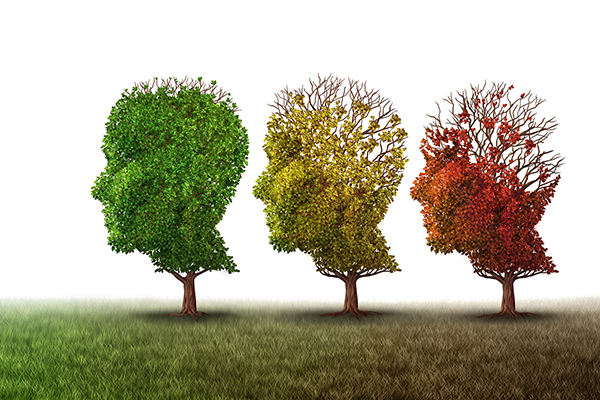 Thousands of Mutations Accumulate in the Human Brain Over a Lifetime
The Scientist, December 2017


Single-Cell Approaches Reveal Brain Cell Mutations During Aging, Development
Genome Web, December 2017


Large Study Shines Spotlight on Mosaic Mutations in Autism
Spectrum News, July 2017


Christopher A. Walsh Lab receives $10 Million dollar grant to create Allen Discovery Center for Human Brain Evolution in partnership with David E. Reich and Michael Greenberg.
Boston Globe, July 2017



The Trickiest Family Tree in Biology
Nature News, July 2017



Postconception Genetic Mutations Contribute to Autism Risk
Medscape, July 2017


The Paul G. Allen Frontiers Group announces the creation of an Allen Discovery Center for Human Brain Evolution led by Christopher A. Walsh, MD, PhD.
AAAS News, July 2017



Walsh Lab PhD Graduate, Divya Jayarama, PhD is awarded the 2017 Henry Asbury Christian Award
The Academic Societies Committee on Honors and Awards, May 2017



Former Walsh Lab Fellows: Maria Lehtinen, PhD and Eric Morrow, MD, PhD win Presidential Awards
The White House, Office of the Press Secretary, Statements and Releases, January 2017


Walsh Lab PhD graduate, Gilad Evrony, MD, PhD wins Eppendorf and Science Prize in Neurobiology
AAAS News, November 2016
OneBrainManyGenomes.pdf


Genes That Make Us Human, Make Us Ill
Nature Middle East, October 2016


Autism and Evolution
Harvard Medical School News, September 2016


Christopher A. Walsh, MD, PhD is awarded 16th Perl-UNC Neuroscience Prize
UNC School of Medicine, UNC Neuroscience Center, February 2016


UNC School of Medicine awards Christopher A. Walsh, MD, PhD with the Perl-UNC Neuroscience Prize
Harvard Medical School News, Awards and Recognitions, February 2016


Brain Mutations Guarantee Our Individuality
The Wall Street Journal, February 2016
BrainMutationsGuaranteeourIndiviudality.pdf


Brain Tissue Reveals More Genetic Clues to Autism
Autism Science Foundation Blog, December 2015


Gilad Evrony, Meet the Innovators Under 35
EmTech, MIT Technology Review, November 2015


Study Examines Scale of Gene Mutations in Human Neurons
HHMI News, October 2015


The Surprising Genealogy of Your Brain
The Atlantic, October 2015
TheSurprisingGenealogyofYourBrain.pdf


DNA diversity in the brain: Somatic mutations reveal a neuron's history
Vector, Boston Children's Hospital, October 2015


A Natural History of Neurons
Harvard Medical School News, October 2015


Brain cells' DNA differs: Mutations give unique genetic makeup to neighboring neurons
ScienceNews, October 2015


Divya Jayaraman, PhD, successfully defended her thesis, titled: "The role of centriole biogenesis in control of brain size", in the HMS Program in Neuroscience. Congratulations! June 2015


Harvard Medical School Class of 2015 Graduation! We are thrilled to share that two PhD graduates of the Walsh Lab, Drs. Jenny Yang and Gilad Evrony, recently received their MDs. For their excellence in research and scholarship, Dr.Yang was also awarded the 2015 James Tolbert Shipley Prize and Dr. Evrony was awarded the 2015 Dr. Sirgay Sanger Award. Congratulations! May 2015


Peter Wang, PhD successfully defended his thesis, titled "Progenitor Cell Diversity and Function in the Developing Cerebral Cortex", in the HMS PhD Program in Biological and Biomedical Sciences. Congratulations! April 2015


Sensitive sequencing methods pinpoint mosaic mutations
Simons Foundation Autism Research Initiative, September 2014


"Deep sequencing" finds hidden causes of brain disorders
Vector, Boston Children's Hospital, September 2014


Gene Technique Identifies Hidden Causes of Brain Malformation
HHMI News, August 2014


"Doublecortin Orchestrates Microtubule Dynamics during Development," by Christopher Walsh, MD, PhD
Selected as Neuron's most influential paper of 1999
Neuron, January 2014


Medicine in the Genomic Era
2013 HHMI Holiday Lectures on Science, December 2013


Christopher A. Walsh, MD, PhD: Newly elected member of the Institute of Medicine
Institute of Medicine, October 2013


DNA Double Take
The New York Times, Science, September 2013


Harvard Medical School Global Clinical Scholars Research Training Program (GCSRT)
A research training program for clinician-scientists worldwide, March 2013


Inherited autism mutations found via genomic sequencing in Mideast families
Boston Children's Hospital Vector Blog, January 2013


Girl named Grace a gift to family, science
Boston Globe, May 2012


Saving Grace: Microcephaly Research at Children's Hospital Boston
Boston Children's Hospital, July 2011


Nourishing Neural Stem Cells
HHMI Bulletin, May 2011


Cerebral Spinal Fluid Guides Stem Cell Development in the Brain
HHMI Research News, March 2011


What Darwin Never Knew
PBS: Nova Special, Aired December 29, 2009


Scientists Identify New Genetic Culprit for Intellectual Disability
HHMI News, December 11, 2009


Stimulus Grants GO for High-impact Science
Focus, November 6, 2009


Mental Activity May Affect Autism-Linked Genes
Washington Post, July 11, 2008


Researchers Identify Autism Genes
Harvard Magazine, July 11, 2008


New clues to Autism's cause
Time Magazine, July 10, 2008


Autism Genes Unlock Disorder's Mystery
ABC News, July 10, 2008


Rare Brain Disorders Hold Clues to Normal Development, Evolution
The Dana Foundation
Christopher Walsh: Solving mysteries of the mind in the Middle East
Simons Foundation Autism Research Initiative, May 13, 2008


From the Mouths of Patients
HHMI Bulletin, May 2007


Walsh named Chief of Genetics
Children's News online, November 2005


The Infinite Mind Broadcast on Genes and the Brain, September 15, 2004
In Gray Matter's Gray Zone: Mutations Show Brain's Growth
New York Times, April 20, 2004


Discovery of new gene sheds light on human brain development
News-Medical.net, March 2004


Evolution of Gene Related to Brain's Growth Is Detailed
New York Times, January 14, 2004


Sizing Up the Brain
Science News Online, November 2002


Genes Found That Regulate Brain Size
Harvard Science, October 10, 2002



Genes Found That Regulate Brain Size: One Increases, the Other Decreases
Harvard Gazette, October 2002


Chris Walsh Profile
Nature Medicine, Volume 8, Number 7 - July 2002


Brain Size Is Linked to a Gene
New York Times, September 24, 2002


Filamin1 Gene Needed for Nerve Migration in Developing Brain
Focus - January 8th, 1999


The Genes of 1998- PAK3 gene for nonsyndromic mental retardation
Discover Magazine, 1998


Notebook: Good Thinking
The Scientist - September 14th, 1998


Finding Mental Retardation Gene Supports New View of Learning and Memory
Focus - September 4th, 1998


Climbing Through the Brain
Discover - August 1998


Epilepsy Genes Reveal Brain-Cell Migration
Harvard University Gazette - April 24th, 1997


Cell Milieu Directs Cortex Development
Focus - January 23rd, 1992


Epilepsy: Genes May Build the Road to Treatment
Harvard Mahoney Neuroscience Institute Newsletter - On the Brain - Winter 1997


X Marks The Spots
Scientific American - May 1996


A Brain Cell Surprise: Genes Don't Set Function
New York Times - January 28th, 1992